Wednesday,
18 May 2016
16:00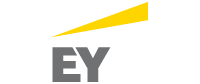 UK - SK partnership in financial services
Panel Discussion
Background:
Here are the details of the next meeting of The Central and Eastern Europe Financial Services Club:
Date: Wednesday, May 18th , 2016 from 4:00 pm until 6:00 pm, with reception following
until 8:00 pm

Location: Residence of the British Ambassador, Pazickeho 1, Bratislava, Slovakia
Subject: FSCEE Club - UK - SK partnership in financial services
SAVE THE DATE
On the occasion of the visit of the
Lord Mayor of the City of London
, the FSCLUB CEE, British Embassy in Bratislava and EY are jointly inviting you to an exciting and lively discussion featuring different views on FINTECH, Banking and related trends- who are the stars in the industry?
Topics will include:
FinTech – does the UK presence in Slovakia (CEE markets) strengthen Slovakia?
How do bilateral relations between Slovakia and the UK in financial services sector at the regulatory and business level affect the Slovakian Market?
Pro's and con's regarding the level of integration of new technologies in a business plan.
Introduction: Lord Mountevans,
Lord Mayor of the City of London
Andy Garth
, British Ambassador to Slovakia
Our esteemed panel of experts are:
Petr Bravek, Member of the Management Board & COO, Erste Group Bank
Vladimir Matous, Member of Management Board & Chief Information/Technology Officer.
Tatra Banka
Martin Florian, CEO, CAPCO Slovakia
Thomas Labenbacher, CEO Creel, former CEO & Owner, Fidor Bank CEE, & CEO Fidor Russia
Axel Kalinowski, Manager - Continental Europe, London Stock Exchange
Shalini Shan, Manager, FinTech and Corporate Strategy, EY UK
The panel will be moderated by: Lydia Goutas, Managing Partner
, Co-Chair of the Financial Services Club CEE & Managing Partner, Lehner Executive Partners
Dress code: Business
This event is being sponsored by EY