Tuesday,
20 October 2015
18:30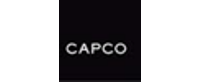 How to build a bank in 10 easy steps : challenger banks, traditional banks & public opinion
Background:
You are reminded of the details of the next meeting of The Central and Eastern Europe Financial Services Club:
Date: Tuesday, October 20, 2015 from 6:30 pm until 9:30 pm

Location: Residence of the British Ambassador, Pazickeho 1, Bratislava, Slovakia
Subject: How to build a bank in 10 easy steps : challenger banks, traditional banks & public opinion
SAVE THE DATE
Come to the event to hear our expert panel discuss how easy it is to build a bank – the trend is exploding but CEE banks have been leaders in entrepreneurship and openness to new technologies and to building new systems rather than sticking to the legacy.
Is it as easy as it looks ? is it a brief boom ? or is it a revolution which will disrupt client relations and create a renaissance for the banking and financial services industry where talented individuals take their know how and apply it to their dream bank.
Are customers ready to be disloyal to the old banks and join new ones ?
How can new banks establish the history of reliability and liquidity key to establishing trust?
We will hear the outcomes of CAPCO´s most recent workshop conducted with digital natives and compare the views of challenger banks in contrast to the larger traditional banks struggling with issues of modernization.
Our esteemed panel of experts are:
Will Banks CAPCO, Partner, Challenger bank. founder Challenger bank network
Oyvind Oanes, CEO zuno Bank
Thomas Labenbacher, CEO Creel, former CEO & Owner, Fidor Bank CEE, & CEO Fidor Russia
Ralf Widtmann Co-founder, Board Member, Bank für Gemeinwohl (BfG) , now supervisory board of the BfG owners ( BfG Eigentümer/-innen Genossenschaft eG )
Jan Rollo, CEO Prima Banka
The panel will be moderated by: Lydia Goutas, Managing Partner
, Co-Chair of the Financial Services Club CEE & Managing Partner, Lehner Executive Partners
The evening will be hosted by
Thomas Labenbacher
, CEO CREEL, & Founder and Co-Chairman of the Financial Services Club CEE
This event is being sponsored by CAPCO.
To register for the meeting, if you have not already done so, please provide your details at www.fsclub.net
You must bring this invitation with you to the meeting as it acts as a security pass.
More information about the Club is available at
http://www.fsclub.net/austria
We look forward to welcoming you to our event,
Lydia Goutas & Thomas Labenbacher,
Co-Chairs of the Financial Services Club CEE