Tuesday,
08 July 2014
18:30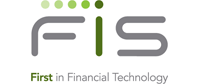 Digitalization - can I afford to ignore it ?
Speakers: Andras Hamori, Sberbank Europe; and Boris Nemsic, Delta Partners Investment Group
Background:
Come to the event to hear our expert panel discuss how digitalization is gaining traction in Austria and CEE. Digitalization is the integration of digital technologies into everyday life by the digitization of everything that can be digitized. Digitalization is an emerging business model that includes the extension and support of electronic channels, content and transactions. Almost all industries, all sectors, are embracing this strategy to transform their businesses, balancing electronic capabilities with traditional business practices. The revolution may not be felt in Austria yet but behind the scenes more is being done that meets the eye.
How is digitalization changing our lives?
Can we adapt to technology easily and quickly?
What drivers support digitalization?
How is personal data stored and who benefits from big data management?
How is it addressing my business needs?
Which industries will be more affected?
Which industries face a transformational change ?
Who are the new leaders changing the world tomorrow?
Our esteemed panel of experts
are
Andras Hamori
, Retail Board Member, Sberbank Europe (Sberbank is a leader in this field), and
Boris Nemsic,
Executive partner Delta Partners Investment Group, Chairman of the board of I-New United mobile solutions, founder of Time-Tech, former CEO Vimpelcom, former CEO A1Telekom Austria.

The panel will be moderated by Thomas Labenbacher, Founder and Co-Chairman of the Financial Services Club CEE.

The evening will be hosted by Lydia Goutas, Managing Partner Lehner Executive Partners, Co-Chair of the Financial Services Club CEE & Thomas Labenbacher.

This event is being sponsored by FIS Global.