Thursday,
24 April 2014
18:00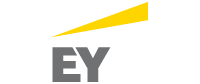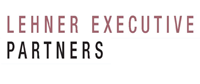 The European Debt Crisis.. 5 years after Lehman ?
Panel Discussion Featuring Andreas Dombret member of the executive board, Deutsche Bundesbank, Michael Hysek ,Director of Banking Supervision, Financial Market Authority, Günther Reimoser, Partner Advisory Services Ernst & Young Advisory Services
Background:
You are reminded of the details of the next meeting of The Central and Eastern Europe Financial Services Club:

SAVE THE DATE / NOTE EARLIER START TIME !
Come to the event to hear our expert panel discuss their perceptions of the "new" financial world. What changes have been driven as the result of the Lehman Brothers crisis? To what extent will there be a European Debt crisis?, will new regulations such as AQR help avert a sovereign debt crisis or will they affect the already diminishing trust in the financial services sector ? How will the interdependence the global economy impact Europe ?
Our esteemed panel of experts are:
Andreas Dombret member of the executive board, Deutsche Bundesbank (formerly Bank of America, JP Morgan, Rothchilds)
Michael Hysek ,Director of Banking Supervision, Financial Market Authority
Günther Reimoser, Partner Advisory Services Ernst & Young Advisory Services
The panel will be moderated by:
Lydia J. Goutas, Co- Chairman of the Financial Services Club CEE
The evening will be hosted by Thomas Labenbacher, Founder & Co Chair of the Financial Services Club CEE & Lydia Goutas, Managing Partner Lehner Executive Partners, Co-Chair of the Financial Services Club CEE
This event is being sponsored by EY and Lehner Executive Partners