Monday,
17 March 2014
18:30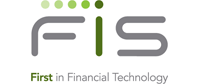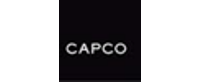 What impact will the European Banking Union have on CEE's banks?
Background:
Speakers include:
Bob Fuller, Chief Administration Officer, Fixnetix
Chris Skinner, Chair of the Financial Services Club
Jozef Sikela, CEO, Slovenska Sporitelna
Marek Licák Director of Macro-prudential policy department at the National bank of Slovakia
During 2013, the European Commission agreed and began the implementation of a Banking Union for Europe. Two key parts of this Union are already in place: a Single Supervisory Mechanism (SSM) and a Single Resolution Mechanism (SRM) under the European Central Bank's (ECB) control. What do these changes mean for the countries of CEE, and is there a difference of impact dependent upon whether the country is in or out of the Euro? To find out, a panel of speakers will debate the future of the European Union and its financial markets.
Bob Fuller - Chief Administration Officer, Fixnetix
Bob was Chief Executive Officer of Equiduct, an organisation created to provide MiFID compliant trading services and equity best execution on its Belgian regulated pan-European electronic exchange. As CEO, he was responsible for driving Equiduct's phased roll-out plan and developing a broad range of service propositions to help European financial institutions via its own Pan-European regulated exchange or as a white label product to systematic internalisers or financial institutions that want to operate their own trading facilities.
Prior to Equiduct, Bob was Director of IT Strategy at Dresdner Kleinwort (DK), where he focused on infrastructure, exchange connectivity, Swift connectivity and centrally-cleared products including exchange-traded derivatives, equities and bonds. In addition to his work at DK, Bob was also co-chair of the IT sub group for the MiFID Joint Working Group set up to evaluate MiFID legislation and its impact across Europe. Bob is Chairman of the MiFID IT Sub Group to date and contributes heavily to the regulatory community in London and beyond.
Chris Skinner, Chair of The Financial Services Club
Chris Skinner is best known as an independent commentator on the financial markets through his blog,
the Finanser.com
, as author of the bestselling book
Digital Bank,
and Chair of the European networking forum the Financial Services Club. The Financial Services Club is a network for financial professionals, and meets regularly in London, Edinburgh, Dublin, Oslo, Stockholm, Vienna and Warsaw. Chris has written ten books covering everything from European regulations in banking through the credit crisis to the future of banking. His latest book,
Digital Bank,
provides a comprehensive review of the battle for digital banking and strategies for companies to compete. He is a regular commentator on
BBC News
,
Sky News
and
Bloomberg
about banking issues.
Jozef Síkela, Chairman of the Board of Directors and CEO
Graduate of the University of Economics in Prague. Since 1992, working in Creditanstalt AG, Vienna in Risk Management International Department. In 1995 he became the Deputy Head of Credit Risk Management Division in Creditanstalt, a. s., Prague. Then he worked in Ceska sporitelna, a. s. as Director of Corporate Customers. From 2006 he was the Deputy CEO responsible for corporate business and regional network development in Erste Bank Ukraine. In 2009, he became CEO of the Erste Bank Ukraine, responsible for Corporate Banking, Financial Markets, Controlling, Accounting, Human Recourses and Communication. Jozef Síkela was elected Chairman of the Board of Directors and CEO of Slovenská sporitelna, a. s. as of June 2010.
Marek Licák Director of Macro-prudential policy department at the National bank of Slovakia
Marek is responsible for a number of areas primarily focused on financial stability and macro-prudential analysis and policy. He is a member of several international committees in the structures of the European Central Bank and the European Systemic Risk Board. He holds a PhD in economics and a Master of Banking and Finance.