Thursday,
26 June 2014
18:00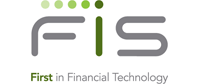 Innovating in new markets
Background:
Dr. Mircea Mihaescu is the Director of the Sberbank Technology Research Center in Moscow, leading banking-related emerging technology research and development projects, both internal. and in collaboration with research institutes and Sberbank technology partners.
Before joining Sberbank he was Director, CIO Lab Enterprise Agility at IBM, where he lead internal innovation projects in social computing, cyber security and business process management.
In his previous position, he was the Director of Provisioning and Configuration Technologies for IBM Tivoli, responsible for the development of Tivoli Provisioning Manager, Tivoli Configuration Manager and Tivoli Security Compliance Manager products, and for driving automatic configuration products as a base technology across IBM.