Wednesday,
17 April 2013
18:30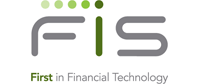 The future for Europe and the Euro: whither Europe?
Speaker; Professor Grzegorz Kolodko, former Deputy Prime Minister, Poland
Background:
Professor Grzegorz Kolodko is one of the world's leading authorities on economics and development policy and a key architect of Poland's successful economic reforms. He is the author of nearly 40 books published in 23 languages, with his most successful work to date being Truth, Errors and Lies:Politics and Economics in a Volatile World, where Professor Kolodko applies his far-reaching knowledge to the past and future of the world economy, introducing a framework for
understanding our global situation that transcends any single discipline or paradigm. Well known journalist and commentator, Andrew Ziemski, said about Kolodko's book that is was of the same stature as "Alvin Toffler's `Future Shock', published in 1970, and Francis Fukuyama's 1989 `The End of History'. The whole civilized world talked about them. This book will play a similar role."
While Deputy Prime Minister and Minister of Finance in Poland from 1994 through 1997 he led Poland to the OECD and, holding the same positions again in 2002 through 2003, he played an important role in Poland's integration with the European Union. Effectively the third most prominent politician in Poland through the last two decades, he is renowned for his economic thinking, and we are honoured to host him for this evening of insights into the future of Europe and the euro.