Wednesday,
05 June 2013
18:30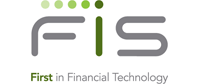 The future landscape for cash and payments
Speakers: Professor Jakub Górka of Warsaw University and David Birch, Digital Money Guru at Consult Hyperion
Background:
For years, we've tried to replace cash with cards. Now we're trying to replace cash with phones. Can cash ever actually be replaced? After all, cash in circulation is increasing year on year and cash is still the only truly trusted, real-time value exchange that exists in any economy. So what is the future of cash and how will money look in the future? In this stimulating debate, two experts on the future of money will discuss the way in which our behaviours are changing.
Jakub Górka, PhD is an Assistant Professor at the Faculty of Management, Warsaw University, Warsaw, Poland, and blogs occasionally at
http://www.jgorka.pl/
David Birch is a Director of Consult Hyperion, the IT management consultancy that specialises in electronic transactions, where he provides specialist consultancy support to clients around the world. Before helping to found Consult Hyperion in 1986, he spent several years working as a consultant in Europe, the Far East and North America. He graduated from the University of Southampton with a B.Sc (Hons.) in Physics.