Wednesday,
16 November 2011
18:30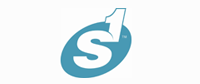 Smarter Banking - How Social is your Bank?
Background:
The details of this meeting of The Central and Eastern Europe Financial Services Club are as follows:

Come to the event to hear our expert panel discuss the following and more;
How technology can create the face of banking4tomorrow
Using Web 2.0 to grow your bank: Risk vs. Reward
The technology behind successful target marketing / cross selling
Delivering exceptional client service while increasing business value
Our esteemed panel of experts will include:
Markus Gremmel, BAWAG/PSK, Head of Strategy
Toni Plana Castillo, IBM Global Financial Services,
Front Office Business Solutions Executive
Simon Rodway, S1 Corporation, Head of Solutions Management
David Gamboa, Erste Group Bank, Group Retail Business Development
Wolfgang Freund, DLA Piper, Partner IT Services
The panel will be moderated by: Thomas Labenbacher, VP Payment Services CEE, Raiffeisen Bank International and Co Chair of the Financial Services Club CEE
The evening will be hosted by Thomas Labenbacher and Lydia Goutas, Co-Chairs of the Financial Service Club CEE.
This event is being sponsored by S1 Corporation and IBM.